MAKE THE PATH BY WALKING!
Signposted routes, green roads, amazing panoramic views, ancestral caves… Many hiking routes for beginners and expert hikers.
TYPES OF SIGNPOSTED PATHS ACCORDING TO The Spanish Federation for Mountain and Climbing Sports
GR® Gran Recorrido. Long Itinerary Trail, in white and red. More than 50 km long.
PR® Pequeño Recorrido. Short Itinerary Trail, white and yellow. Between 10 and 50 km long.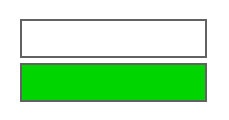 SL® Sendero Local. Local itinerary, white and green. Less than 10 km long.
The North route to Santiago de Compostela and San Adrián's tunnel have both been declared a UNESCO World Heritage Site. What's the story of this tunnel that makes it such a magical place for pilgrims?
Descarga el mapa del Goierri con nuestros mejores planes.